OUR TEAM
Exchange Solutions, Inc. is a boutique IRC 1031 Accommodator that specializes in all types of tax deferred exchanges such as delayed, improvement, and reverse. Based in New York, we handle exchanges nationwide. We are members of the Federation of Exchange Accommodators, bonded and insured. Established over 20 years ago, we proudly devote our time and efforts to provide professional service in structuring like-kind exchanges. The team at ESI collectively has over 50 years' experience as well as a Certified Exchange Specialist® on staff.
We look forward to being of service to you. Should you have any questions or require further information, please feel free to contact us at 516-771-2400 for a complimentary consultation.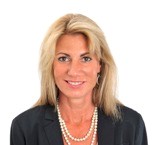 OWNER / PRESIDENT / CES®
Diane Schaefer is President of Exchange Solutions, Inc., a 1031 Accommodator. Currently celebrating its 20th year anniversary, Exchange Solutions, Inc. is a boutique company that focuses on facilitating and structuring tax deferred exchanges for taxpayers, investors, title agents, attorneys, and certified public accountants. The team at Exchange Solutions prides themselves on dedication, exceptional service, trust, and professionalism.
Prior to starting her own firm, Diane was President of a national underwriter's exchange company for 13 years, managing the corporation's financial budget, and servicing production.
Ms. Schaefer has over 30 years' experience with tax deferred exchanges, has written numerous 1031 exchange articles and is a Certified Exchange Specialist® accredited by the Federation of Exchange Accommodators. Nationally recognized, a CES® designation demonstrates to a property owner considering an exchange that the professional they have chosen possesses a high level of experience and knowledge that meets professional standards in dealing with complex tax deferred exchanges.
Diane is a long-standing member of the Federation of Exchange Accommodators (FEA), New York State Land Title Association (NYSLTA) and Title Action Network (TAN).

SENIOR EXCHANGE COORDINATOR
Since 1999, Melissa Cheverko, Senior Exchange Coordinator, has helped clients navigate the complex world of IRC Section 1031.
Melissa has played an integral role in establishing ESI's expansive client base. Her 25 years of experience, knowledge and communication skills consistently deliver the sophisticated guidance that makes every client confident they are achieving their financial goals.
Melissa joined ESI in 2003, after serving as an Exchange Coordinator and Assistant Vice President of a national competitor. Melissa resides on Long Island with her husband, Keith, and their five children.

SENIOR EXCHANGE COORDINATOR
Kim Rincones joined Exchange Solutions, Inc. in April 2006 as an Exchange Coordinator. Prior to Exchange Solutions, Inc., Kim worked as a litigation specialist for AIG and Chubb, in Personal and Commercial Auto Insurance, Homeowners, and Commercial Insurance, developing strong negotiation and customer service skills delivering cost-effective resolutions. For the past 17 years she has leveraged those assets to help Exchange Solutions clients execute their 1031 Exchanges flawlessly and achieve their real estate investment goals.

Arielle (d. May 15, 2022)
Arielle was rescued by Diane Schaefer in July 2009 from Herding Dog Rescue. She is an affectionate, cuddly Sheppard Collie Mix who was looking for a home after being found on the Belt Parkway and picked up by the Brooklyn Animal Cops. Diane immediately fell in love and gave her a home. Arielle is loving and her favorite thing to do is take long walks and eat carrots.